Sixth Form Virtual Transition Day
Monday 22nd June 2020 from 9am*
www.qegs.link/sixthformvirtualtransitionday
*Materials will still be available after the 22nd June and will remain on the school website until September
---
This is an exciting time in any young person's education, with a wealth of opportunities beginning to open up. We pride ourselves on supporting students to make the most of their time with us and plan for a rewarding future. We want each and every student in our Sixth Form to be successful and well prepared for their next steps. Many of our Year 11 students continue their studies in the Sixth Form and each year we are able to welcome an increasing number of students from other institutions. Students in the Sixth Form study either an A-Level or a vocational programme.
All students are placed in a tutor group with one of our dedicated team of specialist Sixth Form tutors. Their tutorial meetings are designed to be regular review meetings, where we can track their progress and ensure that they feel supported during their time with us. We have a very strong senior student leadership team and a number of students are appointed to positions of responsibility; an important one of which is to promote student welfare and to support other students. The Sixth Form pastoral team and I are very approachable and operate an 'open door' policy. All tutor groups are based at our Sixth Form Centre which is a separate site, approximately 400m from the main site. Many subjects are taught on this site, although subjects requiring specialist facilities are delivered at the main site (Art, Music, Performing Arts, practical science lessons). Each subject is allocated 5 hours of teaching per week. Students are expected to complete 4 hours of independent study per subject per week. Private study periods are spent in a designated area with PCs, the main Library or an available teaching room.
The prospectus is intended to give you some insight into our Sixth Form at Queen Elizabeth's Grammar School. I hope you find it informative and I very much look forward to meeting you during the coming year.
Mrs L Allen
Head of Sixth Form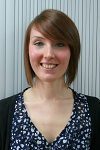 Mrs L Allen
Assistant Headteacher – Head of Sixth Form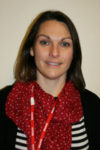 Ms K Morgan
Leader of Employability and Careers Education

Mrs H Thrupp
Sixth Form Administrator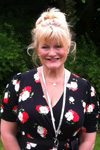 Mrs V Smith
Sixth Form Administrator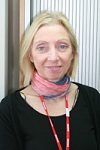 Mrs C Tresidder
KS5 Learning Mentor
Sixth Form Information
We welcome applications to our Sixth Form from Year 11 students at QEGS and also students currently studying elsewhere.
Students new to QEGS who have already completed an Initial Enquiry Form and returned it to us will be invited for an interview with a member of the Sixth Form team in order to discuss your application. When you attend your interview please bring a reference from your current school and ensure you have looked at the option blocks below.
Students who are currently in Year 11 at QEGS will apply through the internal procedure.
INITIAL ENQUIRY FORM FOR NEW STUDENTS
Boys
Plain black jacket and tailored trousers
White shirt
School tie (available from School)
A smart red, black, navy, grey or dark green V-neck jumper can be worn under a Jacket
Black or brown shoes (no trainers, or canvas)
GIRLS
Plain black jacket and skirt (straight or A-line, KNEE length) or tailored trousers
White blouse with a collar
School pin badge (available from School)
Red, black, navy, grey or dark green V-neck jumper can be worn under a Jacket
Black or skin coloured tights
Black shoes (sensible heel, no trainers or canvas)
Students are expected to look smart and set an example for the rest of the School. Any jewellery worn must be discreet. No body studs are permitted except for a stud earrings.
Hoodies, sweatshirts or denim or sports jackets are not allowed.
Any student who wishes to identify with an alternative gender should follow the appropriate uniform policy
Sixth form students are provided with information on a range of Post-18 options, taking a broad view of possible routes, to ensure that they are given information, advice and support for planning their next steps. Examples of booklets provided to students covering UCAS and the Apprenticeships routes can be accessed here
Don't Just Dream It Do It. How To Write A Winning Application