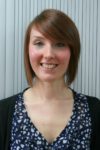 Mrs L Allen
Assistant Headteacher
Head of Sixth Form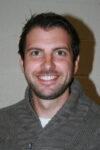 Mr L Walker
Dept. Head of Sixth Form

Mrs H Thrupp
KS5 Learning Coach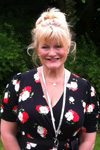 Mrs V Smith
Sixth Form Administrator
Welcome to the QEGS Sixth Form
QEGS is a happy, energetic and thriving Sixth Form with outstanding teachers and a wide range of courses on offer. It is a Sixth Form where we are passionate about developing young people and working in partnership with the community we serve We pride ourselves on supporting students to make the most of their time with us and plan for a rewarding future. We want each and every student in our Sixth Form to be successful and well prepared for their next steps. Many of our Year 11 students continue their studies in the Sixth Form and each year we are able to welcome an increasing number of students from other institutions. Students in the Sixth Form study either an A-Level or a vocational programme.
All students are placed in a tutor group with one of our dedicated team of specialist Sixth Form tutors. Their tutorial meetings are designed to be regular review meetings, where we can track their progress and ensure that they feel supported during their time with us. We have a very strong senior student leadership team and a number of students are appointed to positions of responsibility; an important one of which is to promote student welfare and to support other students. The Sixth Form pastoral team and I are very approachable and operate an 'open door' policy. All tutor groups are based at our Sixth Form Centre which is a separate site, approximately 400m from the main site. Many subjects are taught on this site, although subjects requiring specialist facilities are delivered at the main site (Art, Music, Performing Arts, practical science lessons). Each subject is allocated 5 hours of teaching per week. Students are expected to complete 4 hours of independent study per subject per week. Private study periods are spent in a designated area with PCs, the main Library or an available teaching room.
The prospectus is intended to give you some insight into our Sixth Form at Queen Elizabeth's Grammar School. I hope you find it informative and I very much look forward to meeting you during the coming year.
Mrs L Allen
Head of Sixth Form