Well done to all students who have been diligently completing school work whilst at home. Well done to those who have also learnt a new skill or helped a family member around the house. We would like to congratulate these students with our 'Students of the Day'. Each day a select few subjects have to nominate their 'Student of the Day' who is then published below. Keep working hard and sending your work to your teachers and maybe you'll be 'Student of the Day' in one of your subjects.
Well done all and stay safe!
Thursday 21st May 2020
Dejvid S (Y8)
PE would like to nominate Dejvid S (Y8) for Student of the Day for creating a fantastic dream PE lesson and regularly completing the physical challenges set.
Wednesday 13th May 2020
Lily S (Y8)
Lily always completes the non-physical tasks to a really high standard and participates in all of the physical challenges. Furthermore, Lily used her powers of persuasion last week and encouraged Miss Senior to start playing her trumpet again for the VE day celebrations.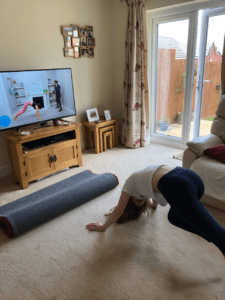 Henry N (Y7)
Henry has completed some amazing work on the weather and what you would wear depending on the weather.  Well done Henry!
Friday 1st May 2020
Izzy W (Y9)
Izzy W in year 9, for excellent completion of work and positive interaction with staff to get support.
Tom B (Y8), Rory C (Y7) & Barney T (Y8)
We have had so much fantastic work and our winnners from our Earth Day Competition are Tom B (Y8), Rory C (Y7) & Barney T (Y8). Well done!
Thursday 30th April 2020
Lucy C (Y8)
Lucy C in Y8 has been working super hard on Languagesonline and has achieved some really impressive scores. We are proud of you Lucy! Well done!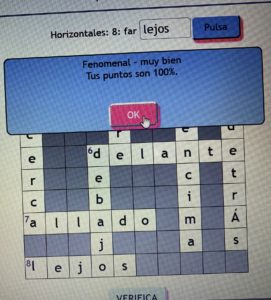 Jess A (Y12)
Jess has produced a great piece of 'purgatory' work, well done Jess!
Wednesday 29th April 2020
Matilda S (Y8)
Really difficult decision this week, as we have been spoilt for choice with so many students sending us amazing work, but PE would like to nominate Matilda S (Y8), for her fantastic Eatwell plate, that was done as part of the nutrition task, and for her having a go at all of the physical challenges we set, along with some of her own workouts to keep physically active every day.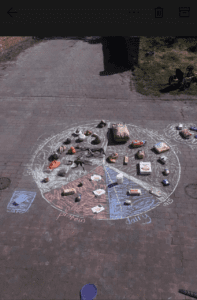 Wednesday 1st April 2020
Ben S (Year 10)
For questioning and checking his understanding with his teacher by taking screenshots and making reference to his notes. After receiving feedback he then went back onto MyMaths to ensure that he got the questions correct and the sections went green.
Well done Ben
– Mr Warden
Meri B (Year 8)
Music would like to nominate Meri B (Y8) for her contribution to our Garbage Orchestra. Not only has she created a brilliant hosepipe trumpet but her instructions (and health warnings) gave us all a good giggle.  Well done Meri!

Example One
Tuesday 31st March 2020
Henry W (Year 10)
Henry (Y10) has created a bike trailer to help out in the village. Well done Henry!
– Mr S Phipps
Emily S (Year 11)
Year 11 CDM students were supposed to have 9 hours of supervised assessment over the next month or so where they had to research, plan and create, a TV advert for a Media Café – a place where people go to socialise and take part in a variety of media activities. The exact focus is up to them, but obviously now the assessment is not going to happen.
Anyway, an email dropped into my inbox last week from Emily S (Y11) who, despite not now doing the assessment, has produced it outside of school simply because she enjoys doing it! She's done a fabulous job!
You can see her work for yourself here: https://youtu.be/7GuZVE2oBc4
– Mr J Illsley