Sports Tour to Spain
Miss K Senior and a group of her sports students from Queen Elizabeth's Grammar School recently set off on a motivational multi-sports tour to the beautiful coastline of Platja D'Aro in Spain with the help of Equity School Travel.
The group was a mixture of netball, football and hockey players who wanted to work on improving their game and fit in some local competitive fixtures. They also wanted to set aside some leisure and culture time, where they could explore the coastal region of Costa Brava and Barcelona's must-visit attractions.
Miss K Senior has kindly put together a journal of her and the student's sports tour to Spain:
Day One – Travelling and exploring
Today we flew from Manchester to Barcelona in the early hours (never too early for KFC, I'm told by the kids, as they munch on fried chicken at 6am). We were greeted by a lovely Spanish guide called Manu at the airport who stayed with us for the rest of our tour.
After arriving at the hotel, we settled into our rooms, had a buffet lunch in the restaurant and a splash in the pool! After some down time, we explored the beautiful cove beaches in Platja D'Aro.
In attempt to thoroughly exhaust our students in hope of a quiet first night, we took them bowling in the town. For a bunch of sports people, turns out we're not all that coordinated after all! Hooray – it worked! Silence by 11pm!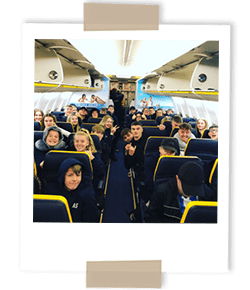 Day Two – Sports, sports, sports
An early breakfast was followed by a 90-minute training session for our football and netballers, and some chill time in the pool for the hockey players. Our lovely coaches were brilliant with our students and we were able to sit back and relax (while taking note of the newly learnt coach drills).
Everyone had lunch together in the hotel, then it was the turn of the football and netballers to enjoy some down time by the pool, while the hockey players went to Terrassa to have their training session followed by a fixture, they were delighted by a 2-1 win!
Our netballers had their second training session in the afternoon, and then got the opportunity to cheer the boys on in their football match. Unfortunately, both our school teams lost after giving away penalties, but a thrilling game, nonetheless.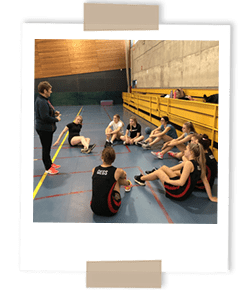 Day Three – More sports!
Netball Training
Early morning run club! 2 crazy members of staff and 6 equally crazy students got up early to go on a 5km run into the town and along the beach for sunrise, it was well worth peeling ourselves out of bed!
Today was very similar to day two in terms of structure, however the tables had turned – it was hockey's turn to be narrowly defeated and our Y11 boys came away with a 2-0 win, our Y10 boys with a 1-1 draw and our girls team won 6-0!
Our netballers had 6 hours of coaching over the 2 days and learned a lot about their game to take back to England. We are very grateful to Chris, our coach, for thoroughly enjoyable (yet exhausting!) training sessions!
Tonight, we made our own fun and hosted a pub quiz in the hotel bar, which went down very well with highly competitive sports students!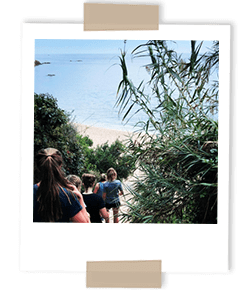 Day Four – PortAventura Theme Park
Today we had an early start, with a quick breakfast and onto our coach for a 2-hour journey to PortAventura, it was SO worth the journey. Living next to Alton Towers, we were expecting disappointment but from the moment we entered the park, we felt like we were at Disney. The Halloween decorations were something else! We all enjoyed a thrill-filled day going on the biggest, scariest rides you have ever seen.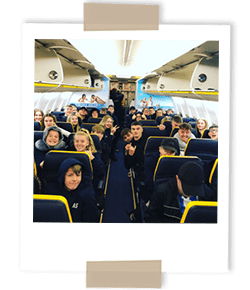 Day Five – Barcelona and home sweet home!
Run club was all go this morning with some new recruits! This time we went in the opposite direction and were delighted with stunning coves and beaches (not so delighted with the steps up and down, and up and down…!)
Then time to pack up, tidy our rooms and set off to Barcelona! We went on a whistle-stop tour of the sights including the Sagrada Familia, Camp Nou, the Olympic Stadium, a viewpoint and finally shopping and lunch on Las Ramblas.
Finally, we said our goodbyes to Manu and were taken to the airport. Our students and staff thoroughly enjoyed the trip and made lots of lasting memories! Thank you, Equity, for making it all happen!!