Legally Blonde The Musical
Will be presented at QEGS Wednesday 18th – Saturday 21st March 2020. Tickets can be purchased here from 1st December 2019.
A fabulously fun award-winning musical based on the adored movie, Legally Blonde The Musical, follows the transformation of Elle Woods as she tackles stereotypes and scandal in pursuit of her dreams. Action-packed and exploding with memorable songs and dynamic dances – this musical is so much fun, it should be illegal!
Elle Woods appears to have it all. Her life is turned upside down when her boyfriend Warner dumps her so he can attend Harvard Law. Determined to get him back, Elle ingeniously charms her way into the prestigious law school. While there, she struggles with peers, professors and her ex. With the support of some new friends, though, Elle quickly realizes her potential and sets out to prove herself to the world.
---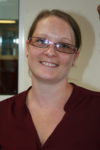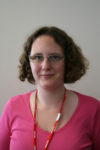 Miss C Pettingale
Musical Director & Rehearsal Pianist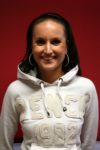 Miss M Hambly
Dance Choreographer
Once you have accepted your role please return the permission and you will be issued with a script. Scripts are to be kept secure and are the sole responsibility of the student it is assigned to. Please do not lend your scripts to anyone else.
Students participating in the school show will be required to attend the following rehearsals. Please make sure you speak to Mrs Corboz if you are unable to attend at any point.
Half Term Three
| | |
| --- | --- |
| Date | Attendees |
| 09/01/20 | Full cast – Whipped Into Shape, Legally Blonde Remix |
| 16/01/20 | Full cast – Take It Like a Man, Blocking Act 2, scene 5 |
| 23/01/20 | Full cast – Blocking act 2 |
| 30/01/20 | Full cast – Act 1 run through |
| 06/02/20 | Full cast – Act 2 run though |
| 13/02/20 | Tidy up |
| 20/02/20 | 2pm – 5.30pm Full run through |
Half Term Four
Date
Attendees
05/03/20
Full cast – act 2 run through
12/03/20
Full cast – act 1 run through
15/03/20

Band call – 9.30am
Leads call – 10.00am
Full cast in by 11.00am
Finished for 3pm

16/03/20
Full cast 4pm – 7pm Tech rehearsal
17/03/20

P1 + 2 Leads, soloists
P3 + 4 Chorus
2.30 – 6pm Dress rehearsal

18/03/20
6pm call full cast
19/03/20
6pm call full cast
20/03/20
P4 call (lunch); 6.30pm call full cast
21/03/20
5.30pm call leads; 6pm call full cast
Lunchtime rehearsals will take place on a Monday and Wednesday.