Welcome to our Virtual Year 9 Options Event
Here you will find a welcome and an introduction to the Y9 options process from our Headteacher. Further down the page you will find virtual subject introductions, our Key Stage 4 Prospectus and a link to join our Live Q&A.
If you have any questions please email:
We hope you enjoy this Virtual Event.
Introduction from Mr Garrity
Key Dates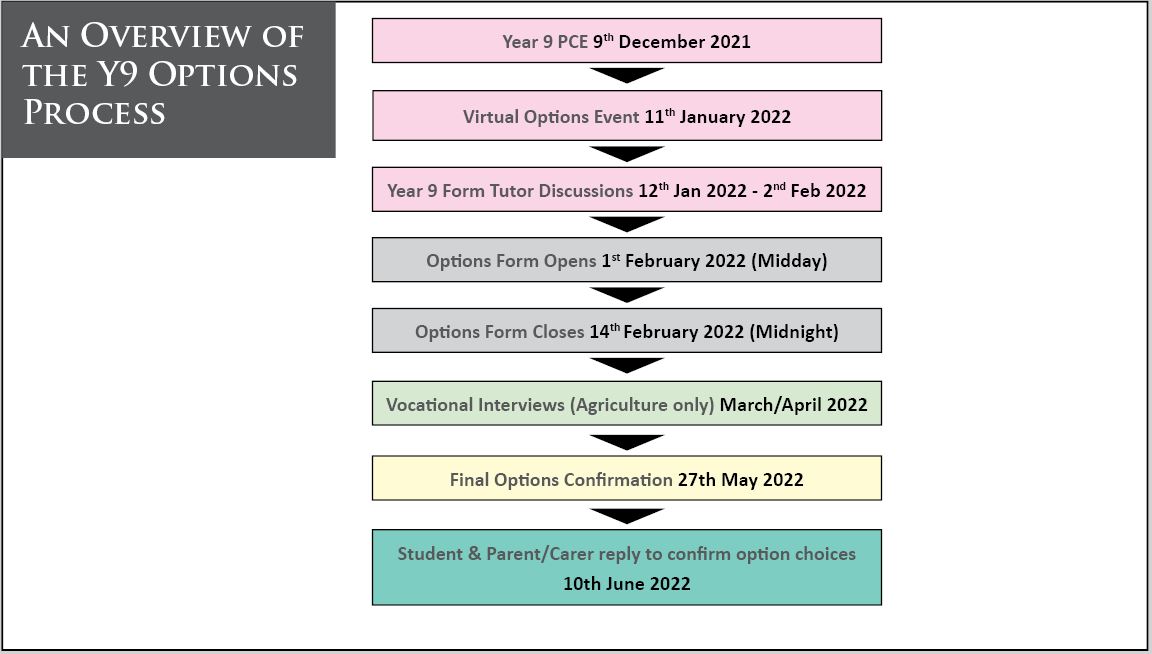 Please note: The online options form will be available from 1st February 2022 (Midday) and closes on 14th February 2022 (Midnight).
Option Blocks
Students MUST choose either History or Geography as one of their options and can choose both.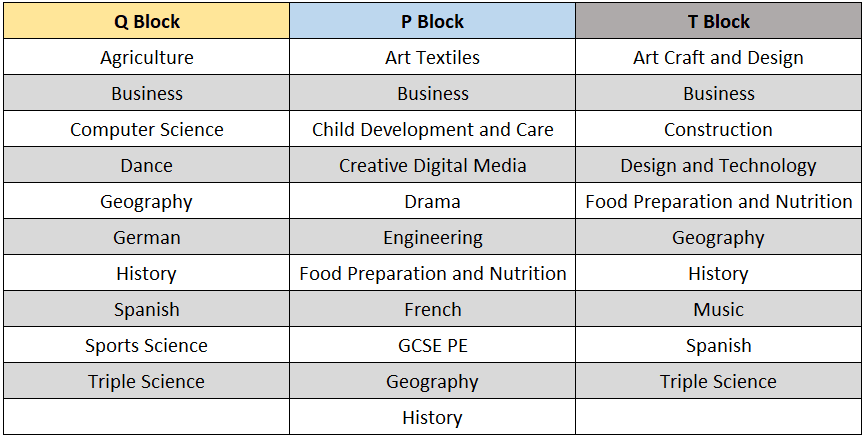 Live Q&A Session - 11th Jan 2022 7pm
How to join
We recommend that you follow these steps to test your device ahead of the event.
Step 1 | Simply click the link above. If you have a Microsoft Account you may use this to login or you will have the option to join anonymously (without the need to login).
Step 2 | When you click the link you may see a screen which says 'Watch the live event in Microsoft Teams' if you do not have MS Teams installed you can click on 'Watch on the web instead'.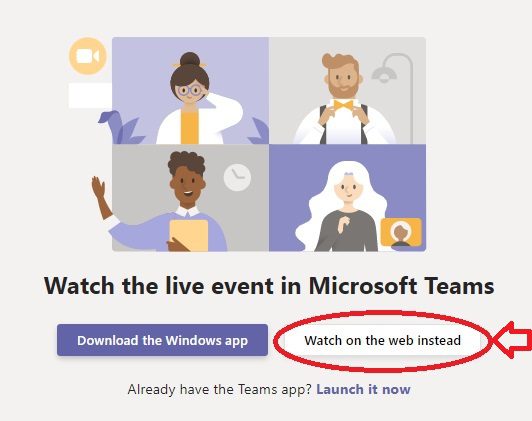 Step 3 | Click 'join anonymously' (which is under the sign in button).