Welcome to our Virtual Year 9 Options Event
Here you will find a welcome and an introduction to the Y9 options process from our Headteacher. Further down the page you will find virtual subject introductions, our Key Stage 4 Prospectus and a link to watch our Recorded Live Q&A (held at 7pm on 19/01/2021).
If you have any questions please email:
We hope you enjoy this Virtual Event.
Introduction from Mr Garrity
Key Dates
Please note: The online options form will be available from Tue 11th February 2021 (Midday) and closes on Wed 24th February 2021 (Midnight).
Recorded Q&A Session (held at 7pm on Jan 19th 2021)
You can watch our Recorded Live Question and Answer session using the button above.
How to join
Step 1 | Simply click the link above. If you have a Microsoft Account you may use this to login or you will have the option to join anonymously (without the need to login).
Step 2 | When you click the link you may see a screen which says 'Watch the live event in Microsoft Teams' if you do not have MS Teams installed you can click on 'Watch on the web instead'.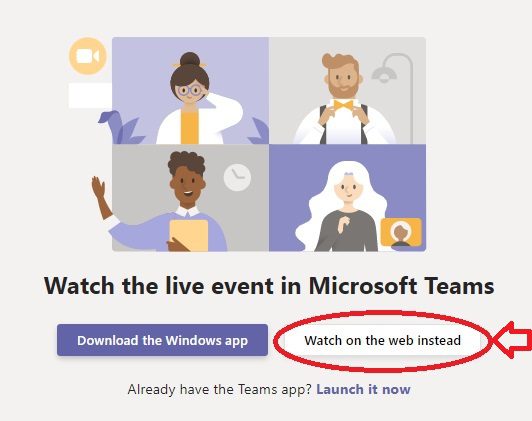 Step 3 | Click 'join anonymously' (which is under the sign in button).