Students who are unwell with COVID-19 symptoms (or in self-isolation) will not be allowed to attend school.
Please ensure you follow social distancing guidelines by staying at least 2m apart at all times.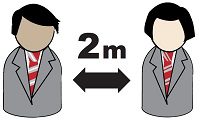 Letters relevant to Y10 students returning to school
Which classrooms will be used by Y10 when they return to school?